Manufacturing as a service with nothing to hide
High-quality parts guaranteed with 100% transparent access to the manufacturers who make them
Trusted by the world's top-tier companies
"We saved over 45% in hard costs, shortened our PO cycle time by 80% and improved our lead times by over 30%"
External Inspection Engineer, ICL Group (NYSE: ICL)
Enterprise-grade quality and compliance
We're committed to the highest quality. Jiga is ISO 9001:2015 and ISO/IEC 90003 certified. Our partners hold AS 9100D and ISO 13485:2016 certifications, with ITAR & EAR options available
Jiga is a fantastic platform for managing purchasing communication. As an engineer, I really don't want to spend my time chasing email threads and maintaining spreadsheets of quotes. Jiga keeps all of this information in one place and streamlines the entire RFQ process.
Senior Mechanical Engineer
I love using Jiga. Their amazing customer service and a consistent 20% cost reduction makes it an outstanding service to ramp up our custom manufacturing operations. And not only that, it also eases the process and gives us peace of mind, knowing that things are handled the right way.
We saved more than $10k on the last order alone. Vetted machine shops bidding on your project gets you the best combination of price and turnaround (and the transparency is great).
Jiga is a game changer. I like how it compiles all the estimates from the vendors into one chart. Jiga helps me consolidate all my invoices and vendors in one place, without me having to chase down vendors.
Jiga is a good source for new suppliers and streamlines the process of quoting and procuring manufactured items. I have substituted some of my pre-existing quoting workflows with Jiga, which makes the process of quoting parts much quicker and easier. This is in addition to finding new reliable suppliers through their platform.
Jiga's platform provided us with significant financial savings, reduced valuable handling times, and facilitated a faster requisition to delivery flow. The service and availability are outstanding.
Jiga is an excellent platform. It makes it easy to operate and manage projects and keep track of everything. The platform offers excellent prices and customer service, providing the ability to easily communicate with their support team when needed.
Manufacturing Business Consultant
I really love Jiga. At this point it's my favorite manufacturing platform. Compared to other companies, the savings are astronomical.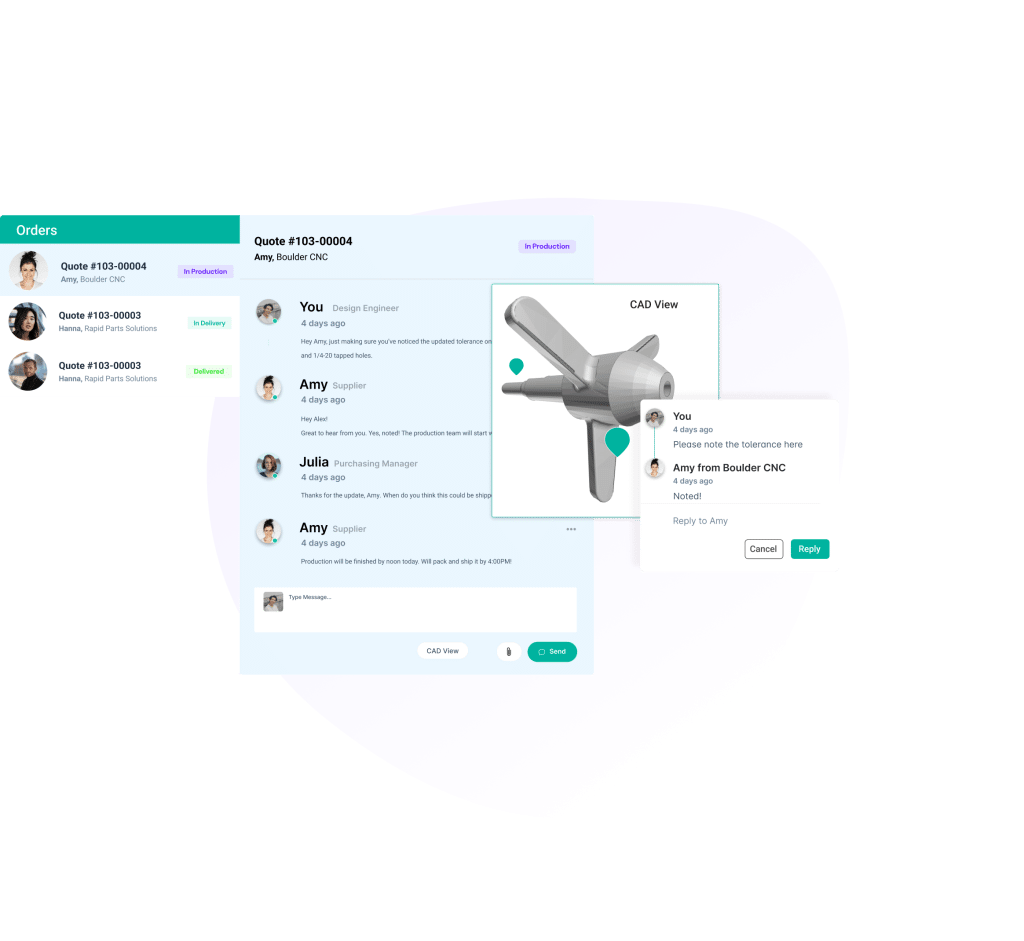 Communicate easily and directly
Get direct access to suppliers so you can communicate easily and build a supply chain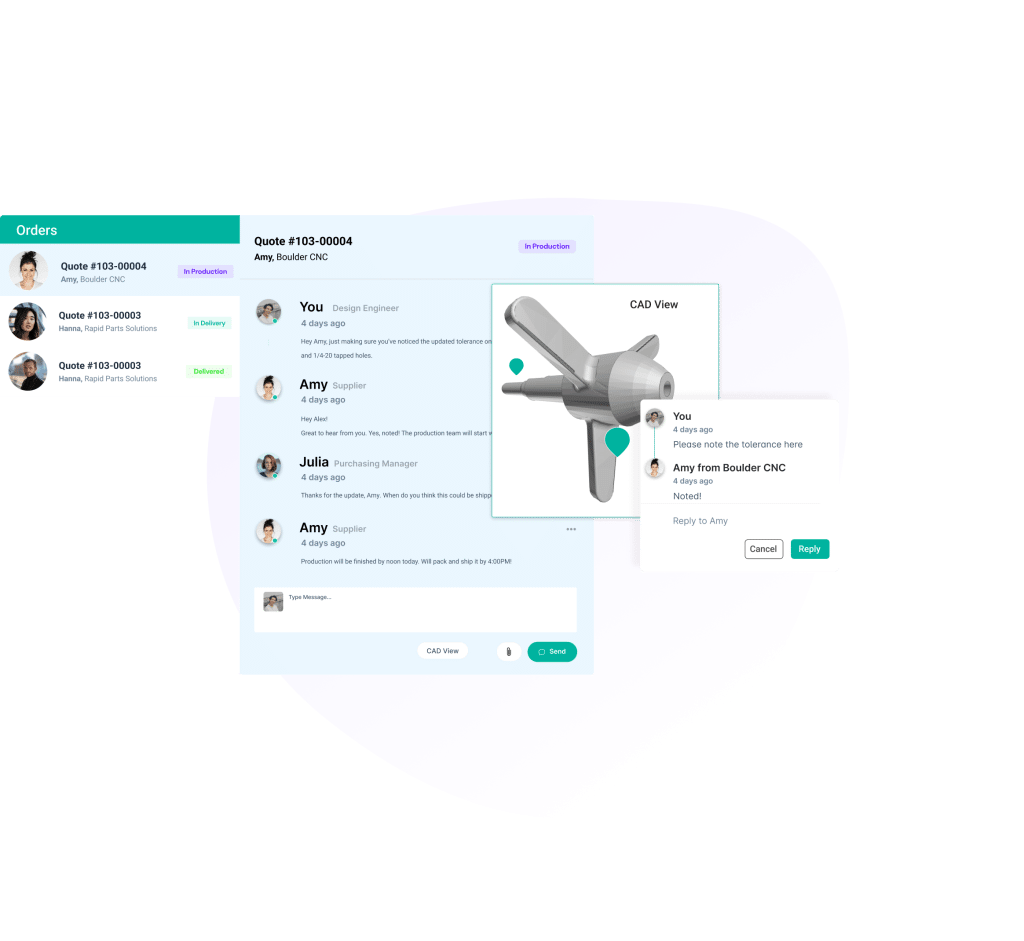 Diverse network, one purchase order
Eliminate the need for supplier onboarding and ordering individually from multiple suppliers
Get quotes that match your exact manufacturing needs
No more manual data entry and messy supplier emails. Track all orders, quotes, parts, and suppliers in one place
Jiga is free to use instantly. Pay only for parts you source.