Jiga's Injection Molding Services
Our global network delivers precise and efficient production of custom injection molded components, meeting your specific requirements with exceptional quality.
Plastic Injection Molding
Utilizing rapid steel tooling to create intricate plastic parts for swift iteration and impeccable functionality.
Enhance both functionality and aesthetic appeal by using rubber or silicone over existing plastic components.
Create parts with reinforced strength and expanded versatility by integrating pre-formed inserts.
Supporting a wide range of materials
Jiga supports a wide range of materials, including unique materials.
Polycarbonate Glass-Filled
Surface finishing options
Available Quality Documentation
We foster direct collaboration with our partners, improving efficiency, reliability, and costs.
We believe in full transparency and in exceptional service.
So far, Jiga has been an unbeatable combination of speed, quality, and price! I really like the streamlined communication platform directly with vendors, and I appreciate the prompt attention of our account manager! I have sourced a variety of low-volume custom metal parts so far and it's been a flawless experience.
I am continually impressed not just by the parts we have received but the incredible level of support. Our team has received 100s of parts, all at an incredible price. Because you have a direct line of communication with the teams making the parts, there is an added level of ownership that you don't see with other platforms. We are actively switching to have more parts made on Jiga to further drive down costs and have reliable delivery dates.
There are many companies are in the quick turn space, but Jiga stands out. Why? It's so easy to quote with multiple vendors, view and track everything, set up a team and share information and have coverage when you're on vacation. No other company in this space has nailed quoting, vendor communication and team capabilities like Jiga has. Add their great customer service and it's a really great experience.
Principal Systems R&D Mechanical Engineer

Jiga is a fantastic platform for managing purchasing communication. As an engineer, I really don't want to spend my time chasing email threads and maintaining spreadsheets of quotes. Jiga keeps all of this information in one place and streamlines the entire RFQ process.
Senior Mechanical Engineer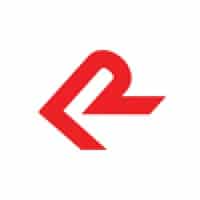 I love using Jiga. Their amazing customer service and a consistent 20% cost reduction makes it an outstanding service to ramp up our custom manufacturing operations. And not only that, it also eases the process and gives us peace of mind, knowing that things are handled the right way.
We saved more than $10k on the last order alone. Vetted machine shops bidding on your project gets you the best combination of price and turnaround (and the transparency is great).
Jiga is a game changer. I like how it compiles all the estimates from the vendors into one chart. Jiga helps me consolidate all my invoices and vendors in one place, without me having to chase down vendors.
Jiga is a good source for new suppliers and streamlines the process of quoting and procuring manufactured items. I have substituted some of my pre-existing quoting workflows with Jiga, which makes the process of quoting parts much quicker and easier. This is in addition to finding new reliable suppliers through their platform.
Drag and drop your CAD files or your entire BOM
Get quick quotes from the right manufacturers that fit your needs
Work directly with our partners to ensure your needs are met
The parts will be shipped directly to you with a quality guarantee